Welcome to
Luehm Candy Company!
Today's special features....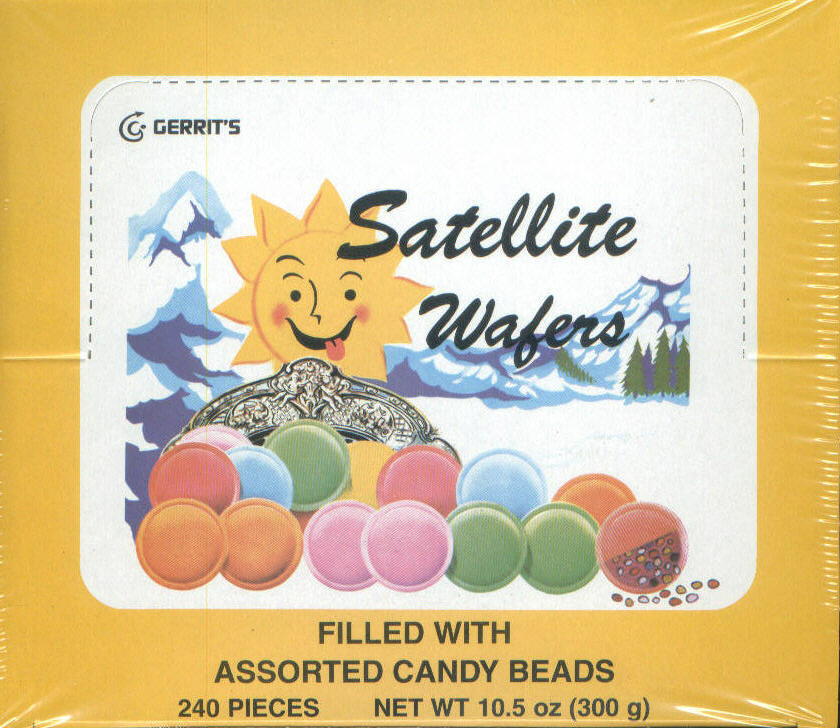 The Original Satellite Wafers!
Order today...ships today!
2 boxes for just $25.00
plus $9.00 shipping ($34.00 total)
Do you remember buying this old-time candy from the corner store when you were a kid? Some kids called them "Flying Saucers" or "Wafers". Satellite Wafers are still manufactured in Belgium and imported by Gerrit Verberg...fresh, delicious and fun to eat!
Also available with "Sour Powder" centers.
Also featuring...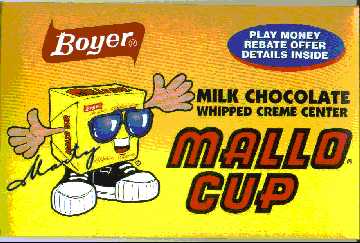 Fresh Mallo Cups!
24 Double-cup packages per box
Order today...ships today!
2 boxes for just $28.00
plus $9.00 shipping ($37.00 total)
The Boyer Candy Company factory, located here in Western Pennsylvania, manufactures its brand- name candies, Mallo Cups and Smoothie Cups.

Our warehouse location:
46 Buttermilk Hollow Road
North Huntingdon, PA 15642-2402
Warehouse hours: 7am to 5pm Monday-Friday (Eastern Time)
Closed Saturdays & Sundays
Internet orders:
$10.00 minimum!
To place an order please email
or call us at 724-863-3890.

Phone answers 7am to 5pm (Eastern Time) Monday-Friday
Luehm Candy Company is a family-owned fourth-generation candy and snack wholesale distribution company. Please feel free to shop our warehouse in person or in our virtual internet store. We specialize in old-time hard-to-find candies, gums ,and snacks. More about us...
Find us on

We proudly support the Milton Hershey School
Hershey, Pennsylvania
Check out our new expanded bulk candy inventory...great for wedding tables and candy buffets!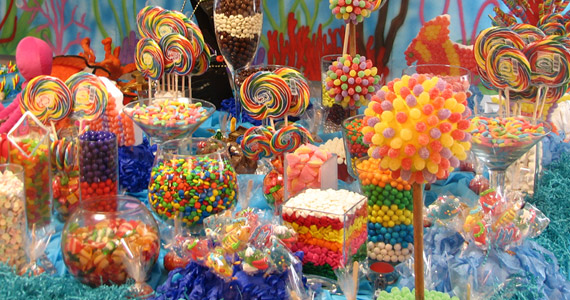 All internet orders are shipped UPS or FedEx Ground. Customers are e-mailed a shipping confirmation notice and tracking number for easy tracking and scheduled delivery date.